I'm so thrilled to be a part of CraftBoston Holiday Online presented by The Society of Arts + Crafts
Nov 12 – Dec 31, 2020
CraftBoston Holiday Online will be a seven-week celebration of 75 artists and the work they make. Shop fine handmade goods at the Society of Arts + Crafts store and explore artists' profiles for direct access to their latest work. Get to know the people who make the treasures you love with live events straight from their studios.
In the meantime, you can see the items I currently have for sale here in my Shop
Send me a message via the Chat here on my website and we can set up your visit! Anyone who visits during the show is entered to win a pair of earrings.
– Barb Baur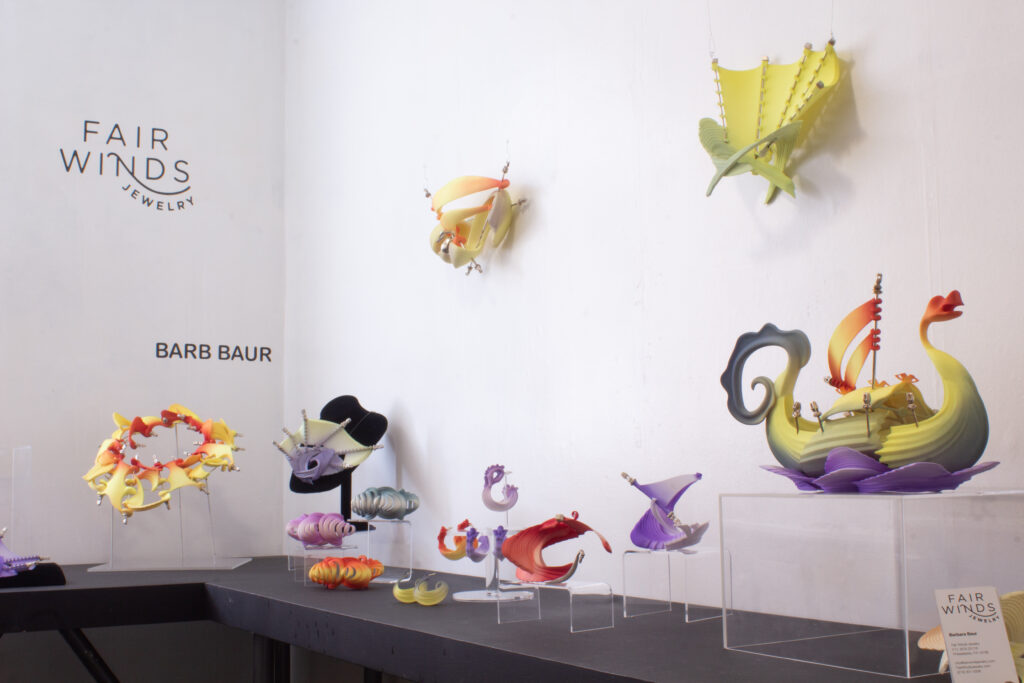 A variety of colorful pieces on display in the Fair Winds Jewelry 2020 Holiday season craft show booth.